O humorista segundo Ambrose Bierce
HUMORIST, n. A plague that would have softened down the hoar austerity of Pharaoh's heart and persuaded him to dismiss Israel with his best wishes, cat-quick.
A definição consta do famoso
The Devil's Dictionary
(recentemente
editado em português
, pela Tinta da China, com tradução de Rui Lopes e prefácio do "nosso" Pedro Mexia), trazendo como adenda uns quantos versos do poeta Alexander Poke:
Lo! the poor humorist, whose tortured mind
See jokes in crowds, though still to gloom inclined --
Whose simple appetite, untaught to stray,
His brains, renewed by night, consumes by day.
He thinks, admitted to an equal sty,
A graceful hog would bear his company.
Já a entrada sobre o riso diz o seguinte:
LAUGHTER, n. An interior convulsion, producing a distortion of the features and accompanied by inarticulate noises. It is infectious and, though intermittent, incurable. Liability to attacks of laughter is one of the characteristics distinguishing man from the animals -- these being not only inaccessible to the provocation of his example, but impregnable to the microbes having original jurisdiction in bestowal of the disease. Whether laughter could be imparted to animals by inoculation from the human patient is a question that has not been answered by experimentation.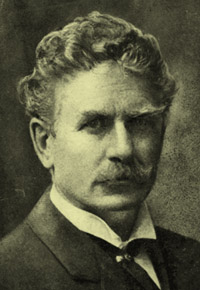 Mais informação sobre Ambrose Bierce pode ser encontrada
aqui
,
aqui
,
aqui
e
aqui
.